About Us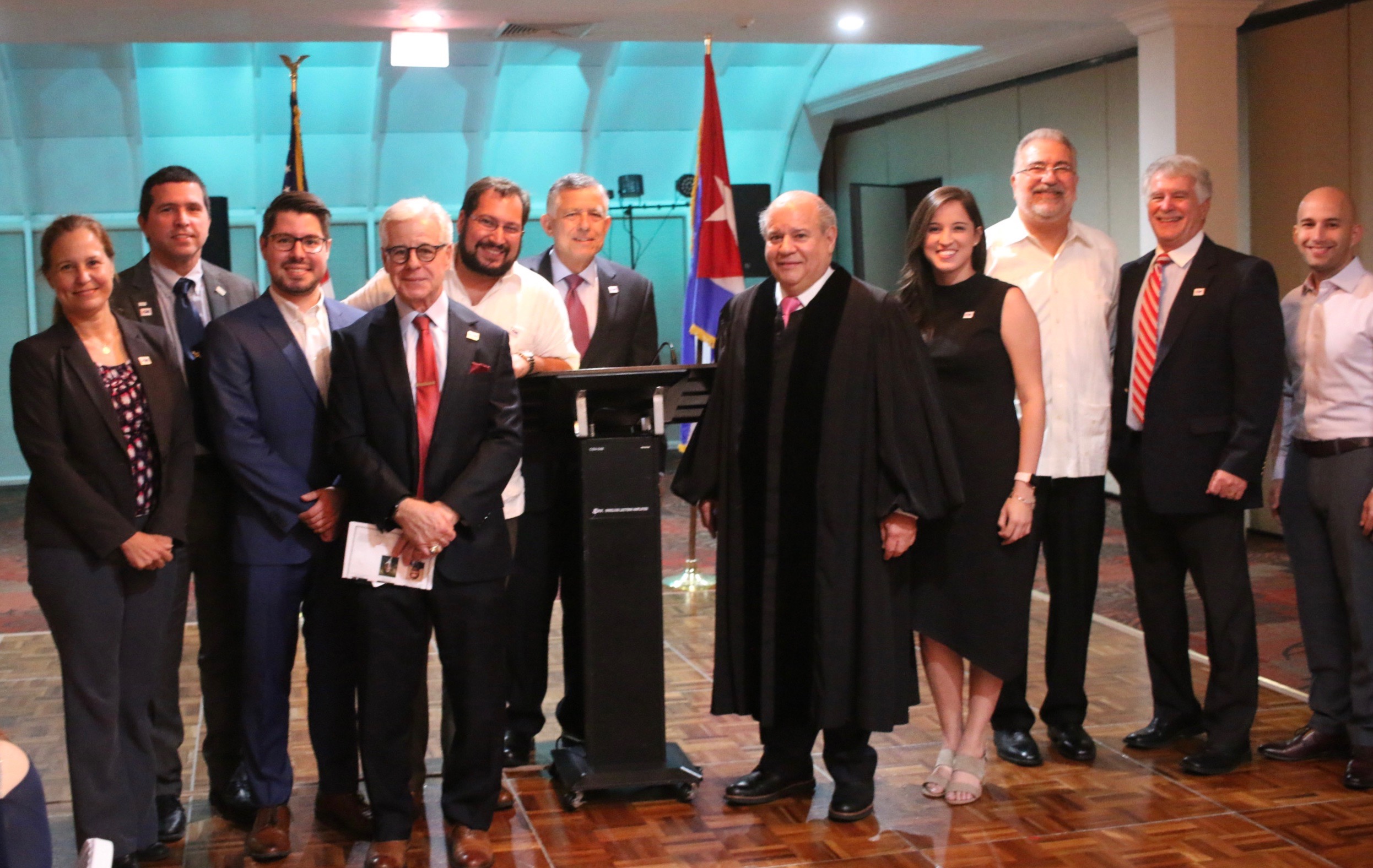 History
The Association of Cuban American Engineers (ACAE) was originally founded in January 1961 as the Asociacion de Ingenieros Cubanos (AIC or Association of Cuban Engineers) through a gathering of Cuban exiles in Miami who set out to help those in their profession. One major roadblock to the success of many Cuban engineers was the certification of their engineering degrees upon arrival in the U.S. The founders of ACAE developed a plan for degree certification through curriculum descriptions and graduation records of the degrees awarded at the University of Havana. They standardized their certification process through the provision of affidavits of degree and these affidavits were accepted by many engineering licensure programs, thus allowing engineers who received their degrees in Cuba to take their licensing exams in many states throughout the U.S. and other countries. Moreover, these affidavits were also accepted by Universities on behalf of those engineers who were to pursue advanced degrees. As a result, the work towards the founding mission of the ACAE, to help those in their profession, made a huge impact on the lives of many engineers who left Cuba, giving them the opportunity to practice engineering and to continue their education in the U.S. and abroad.
As the needs of the community and profession changed, so did the mission of the ACAE. Recognizing the fact that many engineers continue to emigrate from Spanish-speaking countries, the ACAE Engineers lobbied the Florida Board of Professional Regulation to allow examinations in Spanish. Exams in Spanish became a reality in 1980 and continue to be offered through the Florida Board, facilitating the licensure process for many Spanish-speaking engineers as they enter the U.S, giving them the opportunity to integrate into the engineering community in the U.S. as they learn English.
Present Day Focus 
Currently the ACAE fulfills its mission to help those in their profession by promoting engineering education, providing networking opportunities, and most recently addressing engineering-related issues in Cuba's future, specifically with respect to the physical infrastructure. The AIC promotes engineering education by encouraging student chapters of ACAE at local Universities, and by promoting scholarship programs that award thousands of dollars in scholarships yearly to students of Hispanic and/or Cuban heritage. Networking opportunities are facilitated by the organization through the yearly Gala which brings together over 300 engineering professionals yearly to its annual awards ceremony, celebrating achievements of local engineering professionals. Moreover, the ACAE hosts a series of regular breakfast seminars which focus on South Florida's and Cuba's engineering infrastructure issues and has developed and promoted additional ceremonies to honor those in the local community who have made significant contributions to engineering practice and engineering education.
Starting in 2006 the ACAE in collaboration with C-AACE (Cuban-American Association of Civil Engineers) initiated a series of workshops focusing on educating the local community of Cuba's current infrastructure needs and these workshops have since expanded to include participation in engineering-focused presentations at the yearly meetings of the ASCE (Association for the Study of the Cuban Economy). This work focusing on Cuba's infrastructure has been facilitated through a set
four study committees focusing on Cuba's:
Transportation
Water / Wastewater
Energy / Telecommunications
Healthcare Infrastructures.
The goal of these committees is to compile and document readily available information and to serve in an advisory role to those who are interested in learning more about Cuba's infrastructure needs. Local engineering professionals and college students have synergistically participated together in committee work providing mentored engineering analysis and design experiences within a topic that is of interest to all of those involved. Both professional engineers and students have presented the results of their efforts at local conferences, and students have also utilized this work to participate in student engineering competitions.