Premio José Amézaga
El Premio José M. Amézaga se estableció en 1993, para distinguir anualmente a un ingeniero que se destaque por su dedicación y apoyo a la Asociación en la promoción de la profesión de Ingenieria y en ayudar a los colegas ingenieros en lo que sea posible. Con esto se honra la memoria del Ing. José M. Amézaga, quien fuera un ingeniero electricista cubano, destacado tanto en Cuba como en el exilio por su gran calidad humana y profesional. Fue miembro fundador del Colegio de Ingenieros Electricistas de Cuba en el Exilio y fue participe en la creación de la Asociación de Ingenieros Cubanos, para que se pudieran incorporar ingenieros de otras denominaciones, que debido a su pequeño número, carecian de agrupación propia.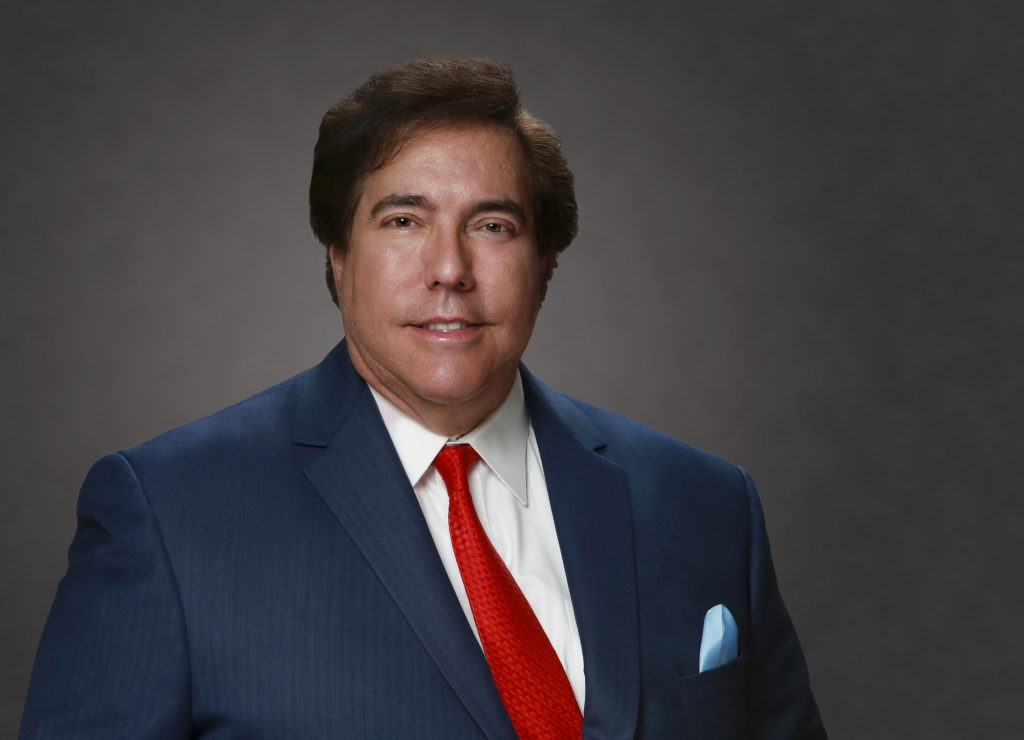 Premio "José M. Amézaga" 2020 – Peter Montadas
Peter Montadas serves as the Co-Founder, President, and Co-CEO of Momentum Consulting Corporation, a Miami-based technology and professional services firm serving many of South Florida's Fortune 500 companies. Incorporated in 2002, Momentum has grown to be one of the leading IT consulting firms with expertise in Digital Transformation, Application Development & Systems Integration, Data & Analytics, and Enterprise Scale Agile Project Delivery. In addition, the firm is heavily engaged in emerging technologies such as Machine Learning and AI. Furthermore, Momentum has been recognized as a "Best Place to Work" by the South Florida Business Journalfor 9 consecutive years. Other recognitions include, "Top 25 IT Consulting Firms," "South Florida's Fastest Growing Technology Companies," "Top 100 Private Companies," "Florida's Companies to Watch," and Inc. 500 Magazine's "Fastest-Growing Private Companies." In addition, Momentum is an Inc. 5000 company.
Peter has more than 25 years of experience and has previously worked as a management consultant with large national consulting firms including Deloitte, Touche Ross & Co., and Touche. Peter received his Master's in Business Administration (MBA) from The American University in Washington D.C., and a Bachelor of Science in Electrical Engineering (BSEE) with a concentration in Computer Engineering from the University of Miami.
In addition, Peter is highly involved in numerous philanthropic organizations and giving back to the community. He dedicates his time to supporting Belen Jesuit Preparatory School, where he is a Belen Alumni Association board member and Founder/Past Executive Chair of the Belen Information Technology Section (BITS). Peter also serves as a board member of the Association of Cuban American Engineers, where he is the Past President, as well as a recipient of the prestigious "Engineer of the Year Award." Peter has been actively involved with the United Way for over 8 years, previously serving as a Tocqueville Society Co-Chair and currently serving on the Cabinet. Peter is Vice-Chairman of the Florida International University (FIU) Center for Leadership. Peter is a board member of the University of Miami, Dean's College of Engineering Advisory Board.
Peter has been married for 25 years to his wife Maria and has two children— Antonio and Marissa.
---
Previous Years
2018 – Peter Martinez
2017 – Roxanne Ramos Rodriguez
2016 – Yuray Rodriguez 
2015 – Roger Puerto
2014 – Ing. Manuel Cereijo, D.Sc., P.E.
2013 – Ing. Guillermo "Willy" Gonzalez
2012 – Ing. Ramon Ferrer, P.E.
2011 – Ing. Manuel G. Diaz, P.E.
2010 – Ing. Gerardo Fernández
2009 – Ing. Michael B. Acosta, P.E.
2008 – Ing. Robert E. Sánchez
2007 – Ing. Luis E. Figueredo, P.E.
2006 – Ing. Jacinto Rodriguez, P.E.
2005 – Dr. Ing. Agustín Recio, P.E.
2004 – Ing. Antonio Choy, P.E.
2003 – Dra. Irma Becerra-Fernandez, P.E.
2002 – Ing. Horacio Perez, P.E.
2001 – Ing. Pedro O. Martinez, P.E.
2000 – Ing. Gonzalo J. Sanchez, P.E.
1999 – Ing. Francisco J. Labarta
1998 – Ing. Ernesto J. Triay, P.E.
1997 – Ing. Amado J. Acosta, P.E.
1996 – Ing. Jorge L. Pardo, P.E.
1995 – Ing. William E. Pino, P.E.
1994 – Ing. Felix R. Rodriguez
1993 – Ing. Rodolfo R. Sánchez, P.E.