Agustin Recio (1925 – 2020)
MIAMI, Florida – Dr. Agustin A. Recio P.E. died on December 10, 2020 in Miami, Florida. He was 95. Beloved by family and countless friends. Survived by Isis, his wife of 65 years, children Adriana Gioia(Peter d. 2017), Adalberto, Aleida Schalk(Harry), granddaughter Ariel, step-sister Margarita Enciso. Born February 26,1925 in Havana, Cuba. In Cuba, he graduated from La Salle in Havana and the University of Havana. In Havana he taught Electrical Engineering at the University of Havana and worked as a professional engineer. Fleeing the regime in Cuba, he and his family relocated to Miami. He resumed his teaching career as a professor for 44 years at the University of Miami and was an engineering and illumination consultant. He taught specialized classes and consulted in several countries. He earned recognition for teaching from both students and peers; advising student organizations; and for participation in civic organizations. He was proud to establish a process to certify academic degrees earned in Cuba so that professionals who relocated from Cuba were able to continue their careers abroad. He enjoyed travelling and was a lifelong supporter of the arts. With captivating stories, he shared his love of history, music, and animals. He will be missed. Services in his memory will be private. In lieu of flowers please contribute to a charity of your choice in Agustin's name.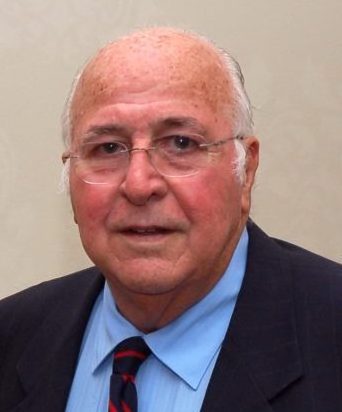 Gonzalo J. Sanchez, PE (1932-2018) AIC/ACAE FOUNDER
The Founder and original member of the "Asociación de Ingenieros Cubanos" (AIC, now the Association of Cuban American Engineers, ACAE) passed away on April 11, 2018. He leaves us a true legacy of professionalism and integrity having been the Association's beacon since its inception in 1961.
An accomplished electrical engineering professional in Cuba, Gonzalo began a new life when he arrived in the US in 1960 and immediately proceeded to help his colleagues by establishing the AIC and creating a process to certify the engineering degrees of his Cuban exiled colleagues. This made a huge impact on the lives of many engineers who left Cuba, giving them the opportunity to practice engineering and to continue their education in the U.S. Gonzalo's continual dedication to his beloved AIC was evident by the establishment of the AIC Scholarship Foundation helping to fund the engineering education of deserving college students of Hispanic and/or Cuban heritage.
Throughout his 57 years with the AIC, Gonzalo incessantly worked with the AIC officers and its members in the administration and promotion of the organization.
In 2006, he gave birth to the idea of having the organization lead the effort to establish a series of workshops to study the decaying Cuban Infrastructure and provide solutions once democracy is established. Today, together with the CAACE, the Cuba Infrastructure Scholarship Competition provides the forum for Gonzalo's original idea.
We all miss Gonzalo's leadership and fine example as an extraordinary human being. We thank him for being a true role model as a professional, a friend, a father and husband.
Upon Gonzalo's passing, the Association's Treasurer, Bert Silvestre, noted his thoughts about Gonzalo who he had known for a relatively short period of time; "What he built in this Organization is just one testament to what he accomplished in his time here with us….from his 85th birthday party (December 2017), and hearing everyone talk about him, there is much to celebrate about his life.
As a tribute to Gonzalo, let us work towards making this organization the best we can; I am sure he will be watching us from above."
Indeed, our Association will strive guided by the legacy Gonzalo has left us.
MAY HE REST IN PEACE…..